Guild Hall's Stirring the Pot July 28th Weekend Will Feature Tim + Nina Zagat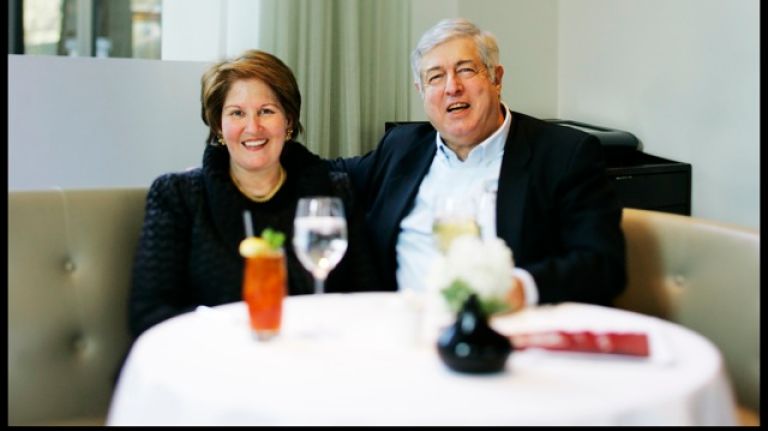 Tim and Nina Zagat, original creators of the Zagat Survey, will be joining the Guild Hall's 2019 Stirring the Pot Summer series this Sunday in East Hampton.
The couple, now affiliated with all things restaurant and dining, had once been lawyers who met and married during law school. Graduating in 1966, they moved to New York and practiced as corporate lawyers. While working abroad in Paris, the Zagats began compiling a list of restaurants they had visited, including details of what they liked and disliked about their food and dining experience. This is where their idea of a new restaurant rating guide was first conceived.
After moving back to New York, the Zagats published their first restaurant/dining guide in 1982 and sold 7,500 copies in local bookstores. Their vision was to provide diners with a guide that represented the experiences and opinions of a large quantity of people to more accurately rate the restaurant, its service, and its food. Within the next two years, they had sold enough copies of the Zagat guide to quit their jobs as lawyers and pursue their new culinary venture full-time. Since then, the Zagat Survey has become well-known and highly regarded by restaurateurs all over the country.
Join us this Sunday, July 28th, at the Guild Hall for a lively conversation with veteran food critic Florence Fabricant and Tim and Nina Zagat. To purchase tickets, visit https://web.ovationtix.com/trs/pe/10405574 .